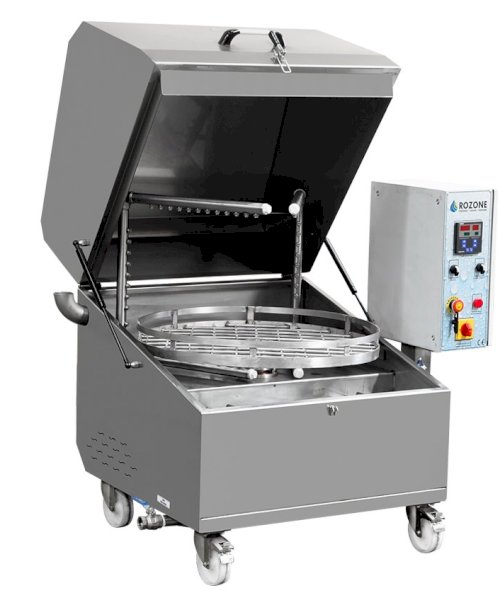 Pack size: Unit
SKU: hotwash-RO-750
Automatic aqueous hot wash cleaning machine. Parts are loaded manually onto the motorised stainless steel basket and the combined action of temperature, pressure and chemical action allows for the removal of oils, fats and incrustations of any kind due to mechanical use. Hot air accumulated during the wash cycle allows for rapid drying of the parts providing an entirely automatic and cost effective cleaning process.
Recommended Maintenance
To maintain the outer finish of your Hotwash machine we recommend using our RES Citritech which degreases and descales quickly and easily to restore a gleaming finish - contains corrosion inhibitor for added protection.
Overall Machine Size 850 x 850 x 1000 mm

Load Height 380mm

Electric/Phase 220-380v / 3

Temperature 0-120 °C

Tank Capacity 70L
Basket Diameter 750 mm. Motorised rotary basket provides consisent cleaning. Safety shut off to ensure pump does not operate when top cover is off

Basket Capacity 200kg

Heater 7.5kw

Timer 0-30min