ROWASHER
BIOREMEDIATING PARTS WASHER
The ROwasher is a bioremediating parts cleaning system that reduces the need to dispose of hazardous waste and also has health and safety benefits.
View ROwashers
Hotwasher
AUTOMATIC PARTS WASHER
Automatic, aqueous cleaning machines. Cleans and dries parts providing an entirely automatic, cost effective and safe cleaning process.
View Hotwashers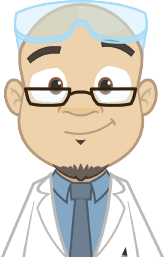 Maintaining your parts washer
To keep your ROwasher and Smartwasher working at optimal performance, follow this maintenance guide.
HOW BIOREMEDIATION WORKS
We offer an alternative to solvent parts cleaning. Our manual parts washer range uses a clever technology called bioremediation to dramatically reduce waste fluid generation, cutting the expense of hazardous waste removal and bringing health and safety benefits to the user.
The system comprises of three distinct parts: the parts cleaning machine, the degreasing solution and the filter mat. The filter mat releases millions of micro-organisms into the system where they break down or "eat" oil and grease that's washed off dirty parts into the parts cleaner, turning it all into harmless carbon dioxide and water. This process leaves the fluid clean and strong for every use, reducing the need for hazardous waste disposal and the associated costly service contract.
Easily maintained in-house with a monthly filter change and regular top up of fluid, our parts washer range assists compliance with risk assessments and latest legislation such as ISO14001.
NOT SURE WHICH PARTS WASHER WOULD BE BEST FOR YOU?
Contact our friendly team to discuss your requirements and we'll find you an ideal match.
+44 (0)121 514 0604
Enquire Online
New ROwasher has a much better cleaning capability than the previous parts washer. The eco-mode makes the machine cheaper to run. The job is made far easier having the machine opposed to using rags. Our workshop would be lost without it.
Cambridge Fire and Rescue
ROWASHER BRINGS AUTOMOTIVE PARTS BACK TO LIFE
Our team of scientists worked with the automotive workshop at one of Britain's leading power utility companies at their Birmingham site. The team there rated the ROwasher as Excellent and believe that the new machine provides a superior clean in their workshop.
Read Full Case Study
Find out how we can help your industry